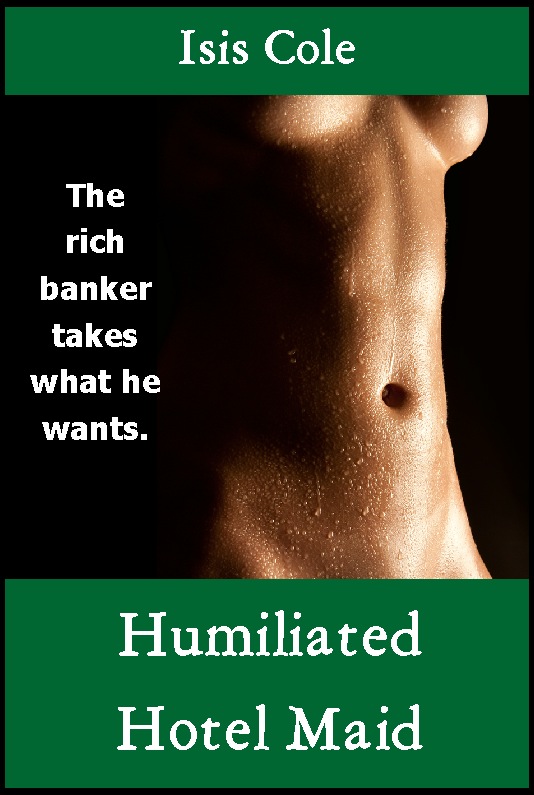 The rich banker takes what he wants. And what he wants is the maid.

Yves Savoir-Faire is the Chief Minister of the World Foreign Bank. He is a domineering man, enormously wealthy, with a powerful sense of entitlement. He is hugely well-endowed. During his stay in a luxurious Chicago hotel, he casts his eyes upon the young maid assigned to his room. She is Angelique, an ebony beauty from the islands.

When he leaves some money out in the room as a trap for her, she steals the money and falls right into his hands. To save her job, she must serve him however he demands. He degrades and humiliates her, penetrates her in every way, uses her as his plaything, then prepares to leave her behind. But she has a surprise in store for him, destroying his dominance with one quick stroke.

Humiliated Hotel Maid is a fantasy descent into sexual depravity, ripped from today's newspaper headlines. It will arouse you and leave you spent. Its surprise twist ending will make you groan with pleasure.
Buy this book:
Smashwords
Nook
Kobo
iTunes